A dynamic approach to preventing Repetitive Strain Injuries (RSI) and Computer Vision Syndrome (CVS)


In addition to our training in ergonomics, The Body at Work's instructors are certified in Laban Movement Analysis by the Laban / Bartenieff Institute of Movement Studies or Integrated Movement Studies. The Certified Movement Analyst's (CMA) highly refined understanding of the human body in motion is integral to our approach to ergonomics. Movement problems require movement solutions.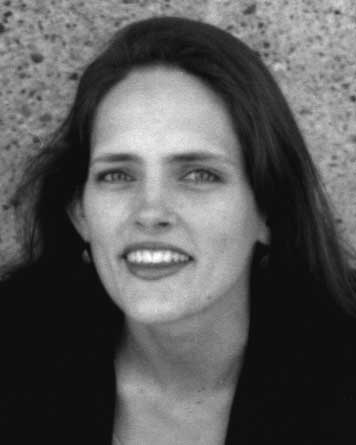 Hilary Bryan, CMA, RSMT, and founder of The Body At Work, is certified in Laban Movement Analysis (LMA) and Bartenieff Fundamentals (BF) by the Laban / Bartenieff Institute of Movement Studies, New York, where she conducted research on the application of LMA to ergonomics to benefit injured workers suffering from repetitive strain injuries. She has taught LMA/BF on faculty at the Moscow Institute of Therapeutic Arts, Russian Association of Dance Movement Therapy, Integrated Movement Studies professional certification programs, University of California at Davis, and California State University Hayward. She has taught body alignment, movement analysis and dance technique at Sam Houston State University (Texas), University of California at Berkeley, Oakland Ballet, and studios and festivals throughout the United States, Taiwan, Russia, and New Zealand. Ms. Bryan has presented her ergonomics and artistic work at international conferences and holds a BA in Russian language, history and mathematics from Smith College and an MFA in Choreography from UC Davis, where she is currently working toward her PhD in Performance Studies. She directs the company Hilary Bryan Dance Theater (formerly Frank and Bryan Dance) and founded The Somatics Series of workshops exploring a range of therapeutic bodymind disciplines. Ms. Bryan is a Registered Somatic Movement Therapist with the International Somatic Movement Educators and Therapists Association.
During her career in Human Resources, Ms. Bryan managed workers compensation claims, developed Injury and Illness Prevention Plans (IIPP), and developed and taught a range of corporate safety training programs. In 2005 Ms. Bryan was invited to present The Body at Work's unique movement-based approach to the Bay Area Ergonomic Study Group:

Unfolding the Sitting Body(TM) with Laban Movement Analysis
Repetitive Motion Injuries (RMI) have movement causes. How can we differentiate between movement that leads to injury and movement that promotes healing?
Learn to give clients an experience of dynamic alignment and core connectivity in a way they'll actually use throughout the day. Together we'll troubleshoot common client issues associated with office ergonomics through the lens of LMA/BF.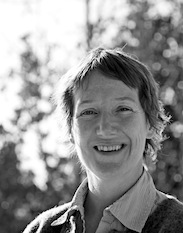 Christy Funsch is a dance maker, teacher, and performer. She holds an MFA in Dance and Performance from Arizona State University, a Pilates certification, and a Laban Movement Analysis certification from the Laban Bartenieff Institute of Movement Studies in New York. She traveled to Lisbon, Portugal, to research fado performance gesture for her Movement Analysis thesis project. Christy has taught kinesiology, functional anatomy, and comparative somatics at Hamilton College (New York), Cabrillo Collage (Aptos), San Francisco State University, Skyline College, The San Francisco Dance Center, and The Actor's Studio (SF). She is currently on the faculty of City College San Francisco where she teaches Dance Conditioning, Hatha Yoga, and Improvisation. Christy founded Funsch Dance Experience (www.funschdance.org) in 2002, and has had her work presented in New York, London, Amsterdam, Phoenix, Toronto, and throughout California. She has been awarded residencies at ODC Theater, CounterPULSE, Djerassi, and the U Cross Foundation, and has received three nominations from the Isadora Duncan Dance Award Committee. In addition to her extensive background in dance and movement studies, Christy has worked as a personal trainer and has been a longtime student of the Alexander method, Skinner Releasing, and Body Mind Centering.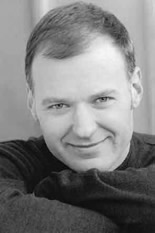 Adam Kenyon Venker, CLMA, MA, was certified in Laban Movement Analysis (LMA) and the Bartenieff Fundamentals (BF) in the Integrated Movement Studies certificate program.
Adam is a certified Health and Fitness Instructor (ACSM) with over 19 years of professional experience teaching health, wellness, sports-specific movement, strength training, postural support and stabilization to groups and individuals. He teaches LMA, BF and body awareness at Moving On Center, The Berkeley Repertory School of Theater and at the San Francisco Circus Center's Clown Conservatory. Adam holds a Master's degree in Philosophy and Religion from the California Institute of Integral Studies and works as an actor, dancer, improvisor and clown.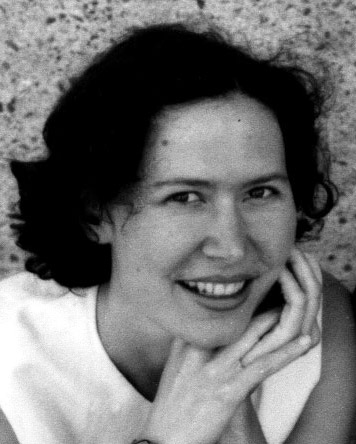 Claudia Singer, CLMA, CEAS, OT, and founder of The Body At Work, was certified as a Laban Movement Analyst by the Integrated Movement Studies program at the University of Utah, and is a Certified Ergonomic Assessment Specialist. She also completed a two-year training as a Self-Healing Practitioner/Educator, qualifying her to teach therapeutic movement and vision improvement (based on the Bates Method), and holds a BA from Smith College. Ms. Singer teaches self-care to clients suffering from neuromuscular, joint, and chronic pain problems and eye exercises to clients with low vision and difficulties with their eyesight. She has taught neuromuscular repatterning to the elderly at Montefiore Senior Center, Laguna Honda Hospital, and The Center for Self-Healing. She herself has recovered from a debilitating case of tendonitis (a repetitive strain injury) by analyzing and improving her own movement patterns. Ms. Singer practices occupational therapy in Boston.
The Body at Work's client list includes government agencies, law firms, architecture firms, and non-profit organizations:
Minnesota Department of Health, Center for Health Promotion
San Francisco Department of Public Health
UCSF Medical Center
San Francisco Public Schools
San Francisco Redevelopment Agency
San Francisco School Volunteers Association
California Institute for Integral Studies (CIIS)
Citco Corporate Services, Inc.
Morgan Stanley
Long and Levit LLP
Morrison & Foerster LLP
Parsons, Brinkerhoff, Quade & Douglas, Inc.
Tendo Communications
KPIX/KBCW (CBS Television)
Business for Social Responsibility
American Friends Service Committee
Women's Initiative for Self Employment, Inc.
Smith College Club of San Francisco and Marin
Bay Area School Reform Coalition
Media Alliance
The Metal Arts Guild
The Learning Annex
Bay Area Video Coalition
Page updated: 11-05-2009